Description
All purpose glove constructed with our Ergo Precurved (real anatomic pre-curved palm) and the ultimate hand protection. PK Stitched and a seamless trigger pull palm means no seams to affect the natural feel. The neoprene knuckle guard and padded palm safeguard during any task. IntekTouch technology allows touchscreen use.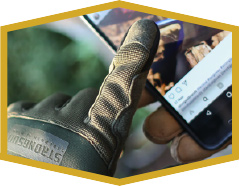 INTEKTOUCH
IntekTouch Technology works touchscreen devices. Keep your gloves on and keep in touch.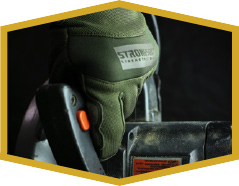 ERGOPRECURVED
Fit and Function – The General Utility is ErgoPrecurved and styled to give you the best fit and best protection available. PK Stitched Palm – all seams are on the outside so you do not feel them while wearing the glove.
Strong Suit's Technical line of gloves are designed to be multi-purpose gloves that are suitable for use in a variety of tasks. We aim to cover your hand, whatever your task may be – Work, shooting, Hunting, horseback or motorcycle riding, driving, etc. StrongSuit gloves, Strength at Hand.